Ignite your fashion sense, JOIN THE SQUAD!

A signature piece that you must have.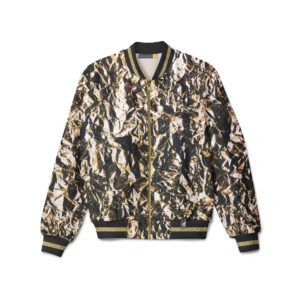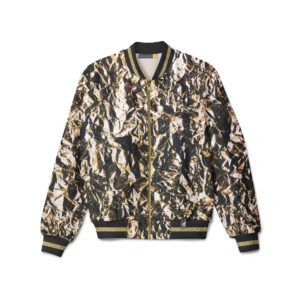 The Miriam Budet "Gold Rush" bomber jacket crinkled foil print that gives the illusion of defined peaks and valleys forming a faux metallic surface makes it a perfect urban but chic look. With a focus on the classic silhouette, our bomber jacket is made with a variety of fabrics and prints amongst which are Italian cotton and neoprene; lined or not depending on the style. It's the perfect layering statement piece to add to your casual wardrobe.
95% Polyester, 5% Spandex
Authentic fit
Approx. length: 24.5 (Women) / 26.5″ (Men)
Machine wash warm or cold, tumble-dry low.
Model height: 6'0″ | Wear size: Medium
Style: 1001
Made in Puerto Rico